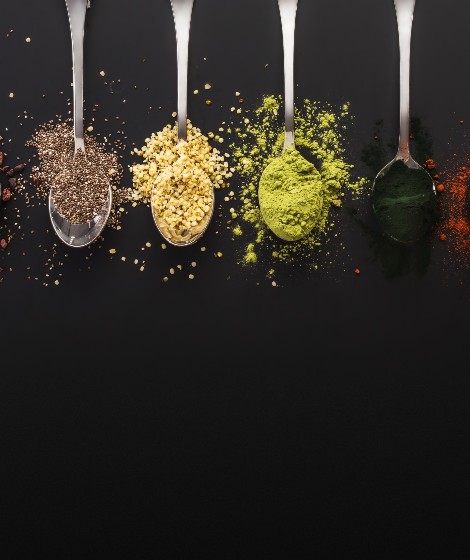 INODRY EXPERTISE BENEFITS
INODRY fluid bed technological processes allows to treat sensitive products (with antioxidant, enzymatic, coloring activities, etc) and difficult products to dry while preserving their structure, activities and organoleptic qualities (taste, smell).
During the fluid bed drying process, a previously heated ascending air flow allows the random circulation (fluidization) of the powder particles in the cylindrical tank. An air distribution grid located at the bottom of this tank allows the passage of hot air, while preventing the fine powder particles going down through the grid and thus making them remaining into the tank of the apparatus. This system allows drying powder whose residual humidity must be less than 5% and / or the Aw (water activity) below 0.1.
INODRY implements wet granulation technology in a fluidized bed allowing to obtain agglomerated or coated powders having advantages compared to a simple mixture of powders.
It is also possible to dehydrate a liquid on a powder carrier by impregnation on the same principle, by spraying the liquid to be dried on the powder fluidized in the tank.
Stabilization in powder form extends the shelf life of a product for ease of handling and storage.
INODRY EXPERTISE VALUE ADDED
1 plant

8 workshops

60 persons

15 years of experience