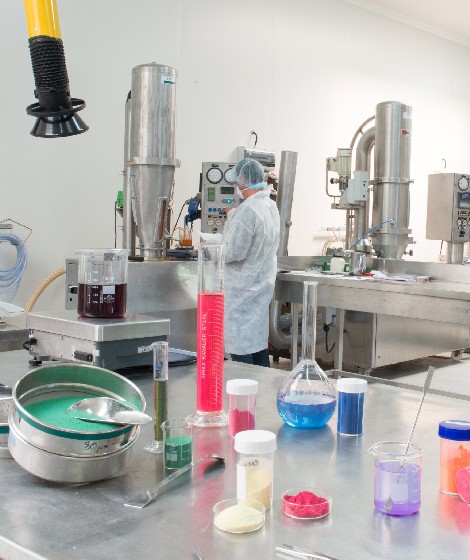 As a recognized player in different markets, INNOV'IA has developed a unique expertise in the field of ingredient formulation.
The INNOV'IA teams face multiple challenges: meeting new regulatory requirements, implementing biosourced and biodegradable materials, and developing more efficient formulations.
Based on more than 30 years of experience in industrialization, INNOV'IA develops  competitive tailor-made solutions for its customers.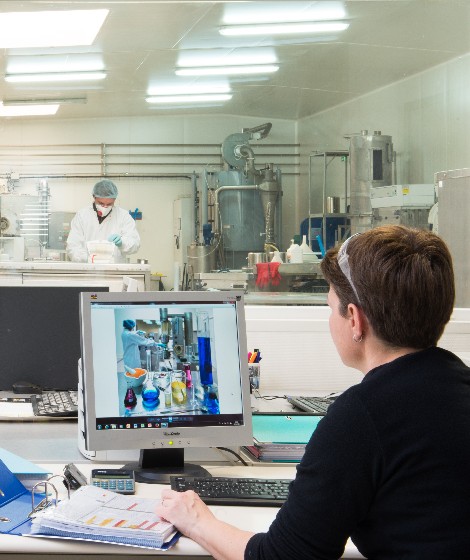 ROBUST MODELS TO ENSURE HIGHLY OPTIMIZED FORMULATION
The formulation of innovative ingredients is validated through 3 steps:
  1 – Feasibility study: prototypes <5 kg
The feasibility of the formulation is validated by carrying out tests on R&I pilot equipments. Deliverables are the prototypes and their test report.
    2 – Production on medium-size equipment <500 kg (micro-production) 
This stage of development makes it possible to produce the appropriate quantity for product validation.
  3 – Industrial scale production >500 kg
This step allows us to support the commercial development of our customers.
VALUE PROPOSITION
INNOV'IA's FORMULATION EXPERTISE  accelerates your performances by creating innovative, easy-to-use and competitive formulations, developed with proven processes.
The formulations developed are tailor-made solutions that respect people and the planet.