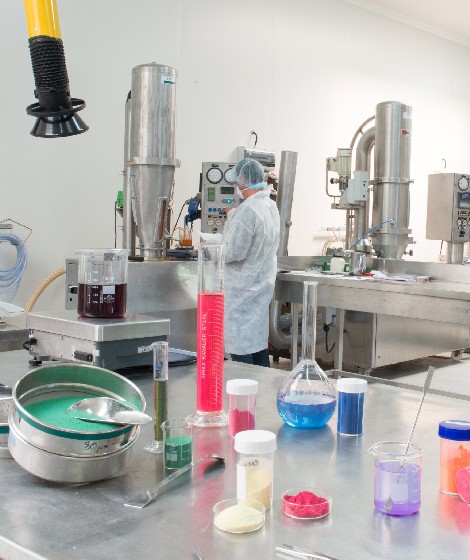 New benefits of the ingredients are demanded  for severals reasons : by end-users, by regulatory request or by production or costs optimization
And such demands are more and more frequent, in all applications or markets.
To meet these demands or challenges, INNOV'IA and subsidiaries accompanies their partners  with its expertises of ingredients formulation and innovative galenic developed over 30 years,  by R&I and industrial engineers.
INNOV'IA proposed  easy-to-use engineered formulas, to be produced in the multi-technologies plants of INNOV'IA or in the customers plants.
INNOV'IA teams are constantly surveying market and applications' evolutions in order to source and develop highly innovative formulations, respecting the environment and biodiversity.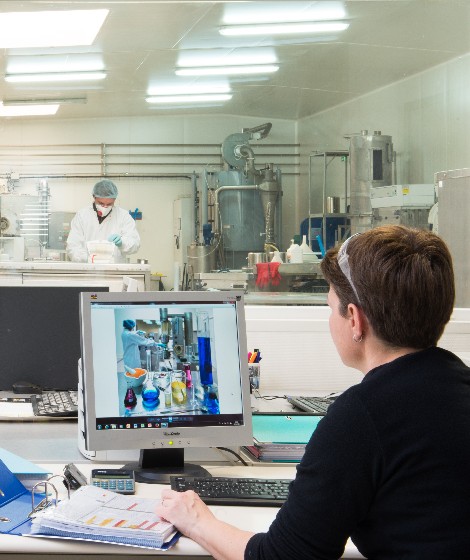 ROBUST MODELS TO ENSURE HIGHLY OPTIMIZED FORMULATION
The formulation of innovative ingredients is validated through 4 stages:
1.feasibility: model <2 kg (mock-ups)
The formulation feasibility  is validated by carrying out trials on on R&I pilot equipments, the deliverables are mock-ups and test reports
2.production on semi-industrial equipment <500 kg (micro-production)
This development stage makes possible the definition of  the key parameters for a successful and  reliable industrial transposition.
3.industrial transfer validation <1000 kg
This development stage allows the validation of the key parameters for a successful industrial transposition.
4.Post-production review
INNOV'IA offers a full-service, after first  batches, INNOV'IA  will accompany partners  on their downstream  by improving the deployed solutions.
VALUE PROPOSITION
INNOV'IA FORMULATION EXPERTS  are accelerating your performances creating innovative, easy-to-use and profitable engineered formulas, developed through robust development processes .
The new ingredients answer to news benefits expected by customers, as safe solutions, respectful for people and environment